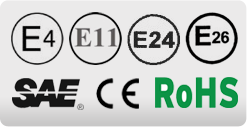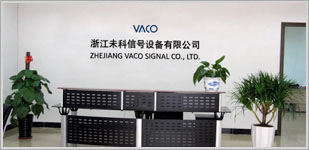 Established in 2003, Zhejiang VACO Signal Co., Ltd. is a professional manufacturer of LED warning lingts and LED vehicle lights. LED warning lights are like LED lightbars, rotating and strobe lightbars, LED surface lightheads, LED beacons and so on. LED vehicle lights are like LED work lights, Off Road LED Light Bars, LED stop/tail lights, LED direction indicators etc. Our company is dedicated to the design and development of leading LED vehicle lights and LED warning lights for all of our customers from the world.
We have strong ability in LED luminaire designing and development. We have won many patents in the fields of LED application. By the use of those patents, we have developed all type of LED lamps over 300 categories, such as LED warning lightbars, LED stop/tail lamps, LED direction indicators (LED turn signal lamps), LED reversing lamps (LED backup lamps), LED fog lamps, LED position (side) lamps, LED side marker lamps, LED license plate lamps, LED high mounted stop lamps which comply with USA SAE or Europe ECE standards. At present, all of our high quality products have completely been exported to Europe, South America and Australia and are popular in the markets. We expect that our high quality LED vehicle lamps will raise the value of your automobile brand. OEM services are also warmly welcomed.
Look forward to cooperating with you, today or tomorrow!